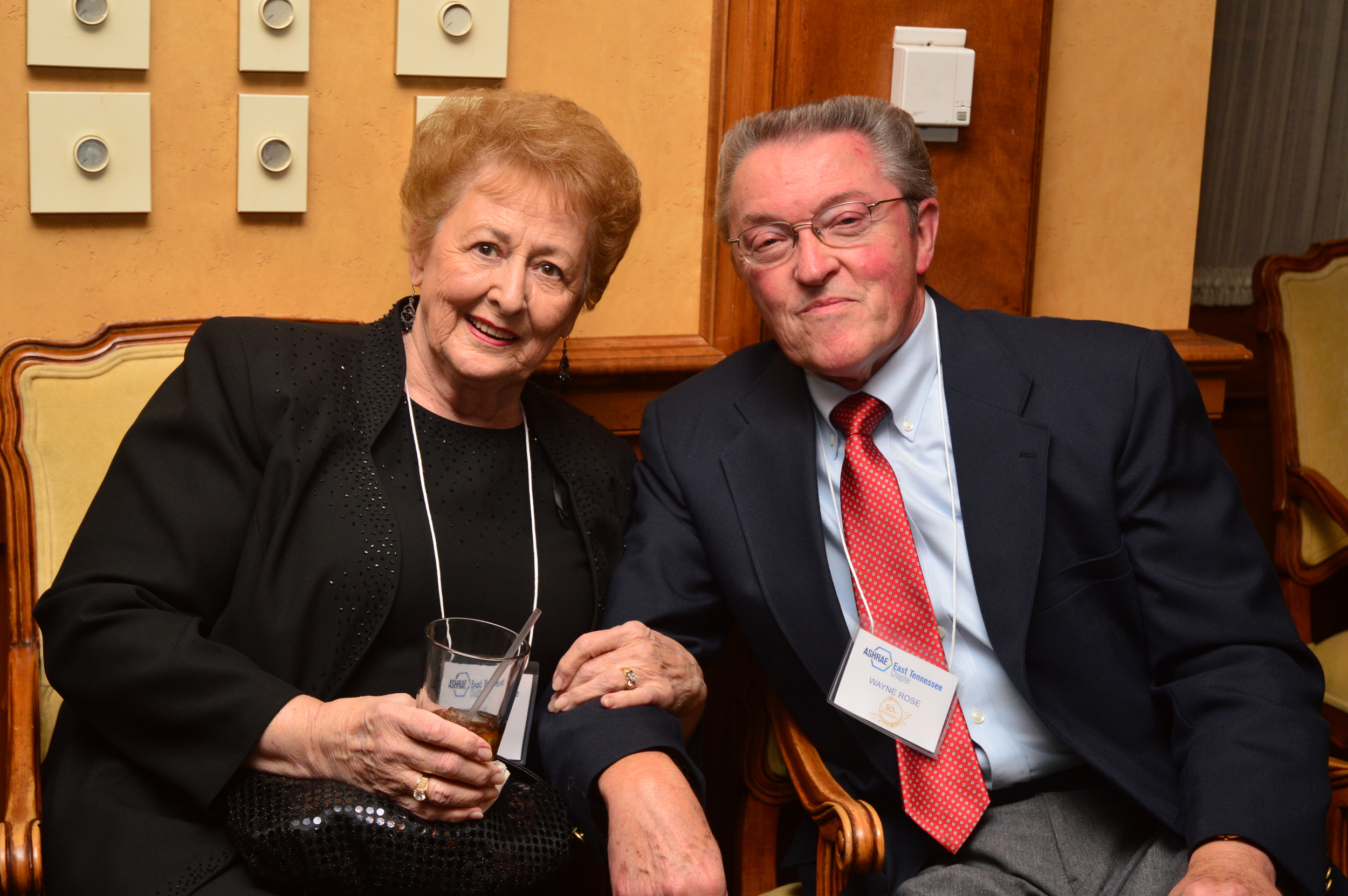 On November 13, 2014, the East Tennessee Chapter of ASHRAE celebrated our 50th Anniversary at the Cherokee Country Club in Knoxville, Tennessee. Over 115 members, special guests, and society officers were present, including ASHRAE Society President Tom Phoenix.
A number of chapter artifacts were on display, including original organizational documents, handbooks and technical manuals, and the very first edition of our chapter's newsletter - The Hillbilly Herald.
We were entertained during the social hour by Fredda Temples, who has played for our chapter on a number of occasions. The River Room was our gathering place prior to dinner and the program, and it served as a beautiful location.
We have had 48 chapter presidents over the last 50 years, and 23 of them were in attendance. A past presidents photograph was taken to commemorate the occasion.
A 25-minute video of our chapter history was presented during the program. Narrated by current historian Alan Hasemeyer, it included original documents, interviews, and many photographs of our members and past events.
The evening included a personal interview of charter member Wayne Rose, and concluded with several past presidents describing what ASHRAE has meant to their careers and professional lives.